June 9 – June 10 2014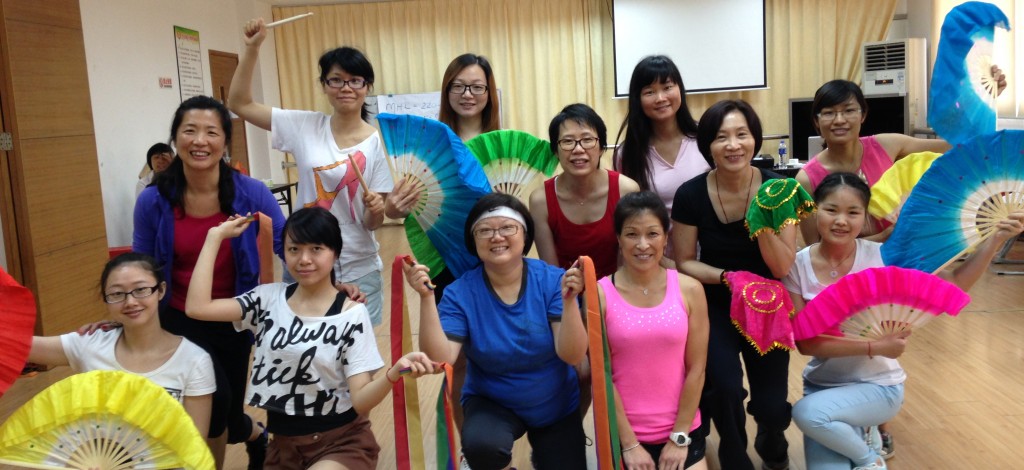 As part of their CSR (Corporate Social Responsibility) program, Luen Thai is offering a health dance program to their employees in their Panyu GJM garment factory. This benefit is for all employees including office and factory workers.
GJM offers its employees a number of health programs, such as breast exam classes, cholesterol testing and many others. VivAsia is deeply honored to be an addition to GJM wellness programs.
To the nine volunteers that donated their time to make this program possible: your effort is appreciated by your company, your colleagues, and by us in VivAsia. We applaud your dedication. Thank you Maria for your fervor and your support of the program. Without your advocacy, this wouldn't have happened. Andrea, thanks for tirelessly serving as a liaison and taking such good care of us. Thank you 童蕊 for joining this effort. You are a big inspiration and such a natural dancer. Thank you Connie for helping Maria with all the logistics. Thank you Maggie and Suky for showing us the importance of eating right and exercising. Your lunch boxes were amazing. Thank you 娟 for showing us how to incorporate belly dancing into VivAsia. Thank you Wing and 美玲 for your youthful energy and your support of each other. Last but not least, we want to thank you Anne for making this possible.